How Home & School Environment Affect Student Achievement
How should student achievement be measured? Many schools are moving away from traditional measurements such as letter grades and testing. Assessment of achievement should reflect a student's ability to use and understand what they've learned.
There is strong evidence that school climate – student/teacher relationships; values and norms; shared practices – affects student achievement. Students respond when schools emphasize academic excellence and promote positive interpersonal relationships.
Educators as role models impact students' establishing goals for knowledge attainment, how they view their personal strengths, and their goals for the future. In contrast, students will assume negative perceptions by teachers of their abilities; such as, being thought of as lazy, unmotivated, or lacking ability. Teachers can have a positive effect on student achievement by encouraging students to do their best and by having high expectations of student performance.
School-wide interventions promoting healthy interpersonal relationships can drive improvement in student achievement. Interventions should stress building strong bonds between school mission and removal of barriers to full participation by all students in school activities fostering an affinity for school.
The home environment sets the stage for openness to learning; appreciation for achievement; and opportunity for learning outside of school. Creating a positive atmosphere in the home that nurtures, encourages, and responds to a child's needs in a caring and fostering way will promote healthy academic achievement. A positive home environment that promotes student achievement will include provide ample reading materials, visits to libraries and regional enrichment opportunities such as museums or historical sites & time with intellectual peers.
Parents purposefully involving themselves in their child's academic life by setting a positive tone about the importance of education can strongly influence achievement.  When parents and caregivers provide strong and clear messages about aspirations for their children regarding school performance, student achievement is positively impacted. A transcript of this chat may be found at Wakelet.
Big changes at TAGT! This week,  the appointment of Strategic Association Management was announced as our new management model and Paulina van Eeden Hill, CAE, as TAGT's new Executive Director. Read more about these exciting changes here. Global #gtchat Powered by TAGT welcomes Paulina and looks forward to working with her and the great team at TAGT.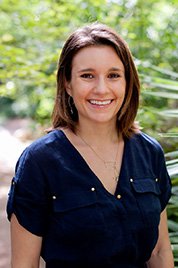 Global #gtchat Powered by the Texas Association for the Gifted and Talented  is a weekly chat on Twitter. Join us Thursdays at 8E/7C/6M/5P in the U.S. and Fridays at Noon NZST/10 AM AEST/1 AM UK  to discuss current topics in the gifted community and meet experts in the field. Transcripts of our weekly chats can be found at Wakelet. Our Facebook Page provides information on the chat and news and information regarding the gifted community. Also, checkout our Pinterest Page and Playlist on YouTube.
  About the author: Lisa Conrad is the Moderator of Global #gtchat Powered by TAGT and Social Media Manager of the Global #gtchat Community. She is a longtime  advocate for gifted children and also blogs at  Gifted Parenting Support. Lisa can be contacted at: gtchatmod@gmail.com
Links:
Factors Relating to the Academic Achievement and Home Environment in Economics of Higher Secondary Students
Educational Environment and Student Achievement (pdf)
How parental involvement affects student achievement
A New Wave of Evidence The Impact of School, Family, and Community Connections on Student Achievement (pdf)
Ready for Success: Creating Collaborative and Thoughtful Transitions into Kindergarten
Reframing Family Involvement in Education: Supporting Families to Support Educational Equity
The Impact of School Climate and School Identification on Academic Achievement: Multilevel Modeling with Student and Teacher Data
What are the Effects of the Home Environment on Learning?
The Link between School Environments and Student Academic Performance 
The Impact of Home Environment Factors on Academic Achievement of Adolescents (pdf)
How Does Your Child's Teacher Influence Academic Performance?
Do Teaching Practices Matter for Students' Academic Achievement? (pdf)
The Family Effect on Academic Performance in School
The Importance of Home Environment and Parental Encouragement in the Academic Achievement of African‐Canadian Youth (pdf)
Does the school building itself play a role in student achievement?
Home and School Factors as Determinants of Students' Achievement in Senior Secondary School English Comprehension in Four South Western States (Nigeria) (pdf)
Sprite's Site: Gifted Under Achievers
Cybraryman's Study Skills/Organization Pages
What Adults Can Learn from Kids (TED2010 8:06)
Boost: 12 Effective Ways to Lift Up Our Twice-Exceptional Children (Amazon)
Mind Matters Podcasts: The Over-Under on Achievement with Dr. Jim Delisle
Image courtesy of Pixabay CC0 Creative Commons
Graphic courtesy of Lisa Conrad
Posted on May 29, 2018, in Education, enrichment, family, gifted and talented, gifted education, parenting and tagged Academic Achievement, gtchat, Home Environment, School Climate, TAGT, Twitter. Bookmark the permalink. Leave a comment.